General information
FUNDGO Startup and Innovation Fund Certificates are offered privately to Fund members in the form of electronic certificates, and apply blockchain technology to store and retrieve data. The certificates are NFT certificates (Non-fungible tokens - a form of irreplaceable digital asset) that recognize the value of Fund members' capital contributions.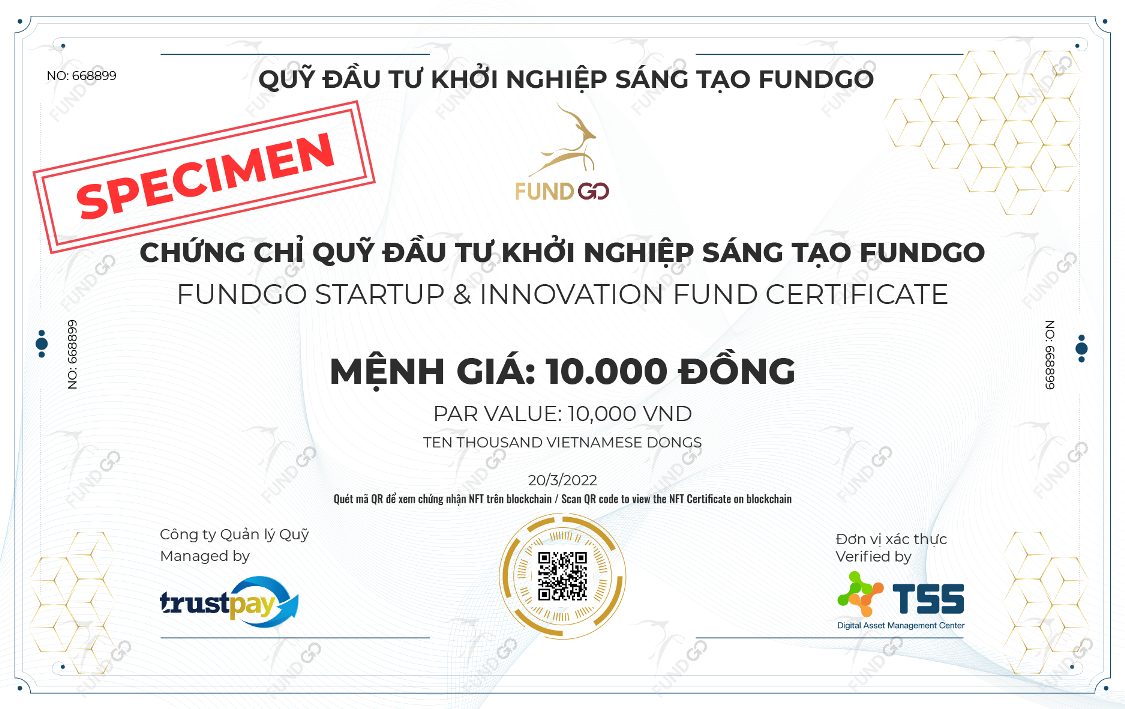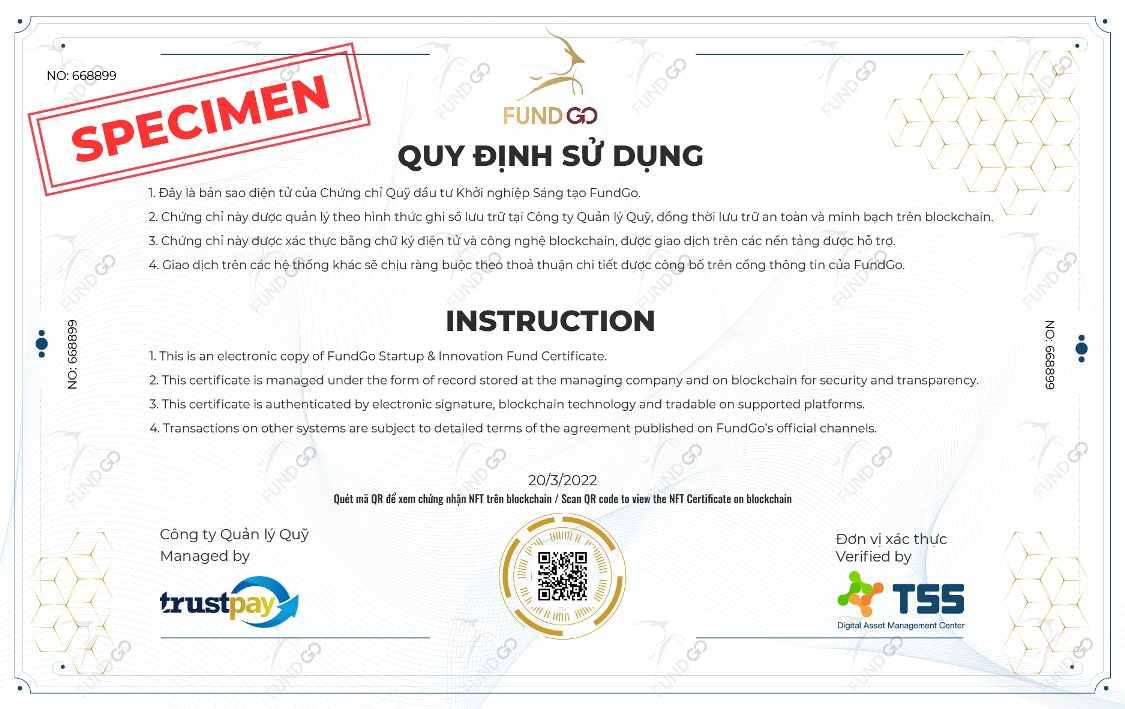 Benefits of Fund members
Earn fixed interest rate from 6% to 24% per year, depending on the term and type of project that FUNDGO invests in;
Receive additional bonus from 5% to 20% on the total annual profit of the Fund and the projects;
The certificates can be converted into shares, tokens (digital assets) of the projects that FUNDGO invests in;
Resell the certificates to the Fund with the maximum amount depending on the time of resale.
Validation
The certificates of FUNDGO Startup and Innovation Fund are authenticated by TSS - Digital Asset Management Center of Vietnam Entrepreneurs Scientific Union. TSS is the issuer of the NFT Passport of Blockchain for domestic and foreign projects and investment funds that meet strict appraisal criteria for information and quality. Therefore, TSS authentication for FUNDGO certificates demonstrates the professionalism and prestige of the Fund's Executive Board and team.
The Fund Managing Company

Authentication unit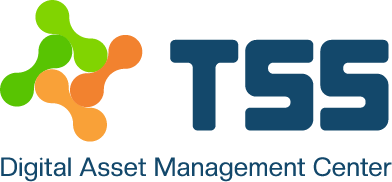 Policy on repurchasing Fund Certificates
Time of request
(from date of purchase)
Maximum repurchasing amount
Processing time
3 months
10%
45 days from the date of receiving the request to repurchase Fund Certificates
6 months
20%
12 months
30%
24 months
50%
36 months
100%